Guide by WhiteX
Views: 108552
Date: Monday, July 10 - 2006







The Card based Flash Cart.


With you Passme device allowing you to run code from the GBA port, well, you need something to be run on the GBA port.

What you need now is a flash cart but not an average one, you need something that will hold your MP3 collection or your favorite movies, a normal flash cart would go as big as one gigabyte but Compact flash (CF) and secure digital (SD) memory can go over 4 gigabytes of storage and the files can be copied
directly through your Windows explorer.

Note that you will need a card reader, external or internal is irrelevant.

CF or SD?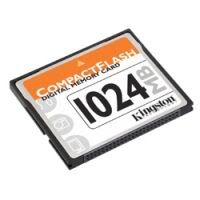 Compact Flash (CF) Card.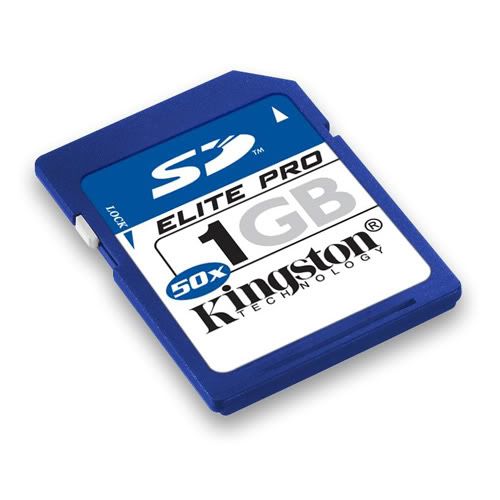 Secure Digital (SD) Card.

Well, there are some points to be considered for each of them, letīs see them.

If you wanna go CF, good, CF cards are more compatible and slightly cheaper,
however they are bigger ( look awful on a DS lite) and slower, you will go CF if...
you donīt care on how it looks, you want compatibility now.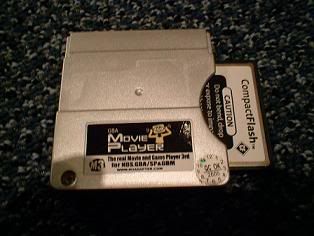 M3 perfect - CF.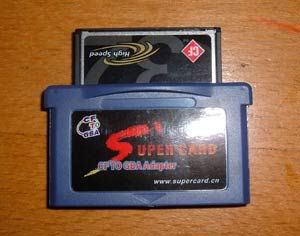 SuperCard - CF.

If you wanna go SD, good, SD cards are faster and smaller
(there are mini-sd flash cart versions too), however the compatibility
is also smaller and they are slightly pricier, you will go SD if...
you think the look of your DS lite is everything and you can wait for better compatibility.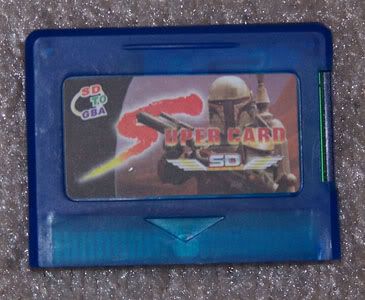 SuperCard - SD.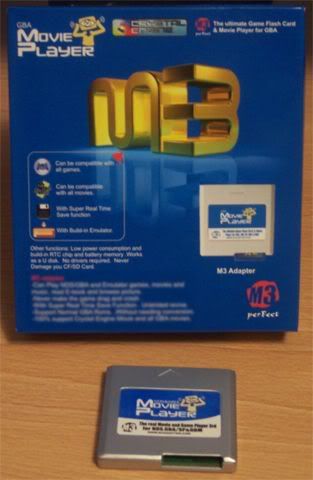 M3 perfect - SD.

The usage is also very simple, first you want to install your card reader, if it is external, just insert it on an USB port and let Windows do itīs magic, if it is internal, ask a professional to install it for you, since the case must be opened and the insides of it touched.

Once it is installed, format your card by opening your Windows explorer, clicking the "removable disk" with your mouseīs right button, than format, choose Fat32 and click start, once itīs done, drag your homebrew (more on that later) into the "removable disk" and youīre good to go.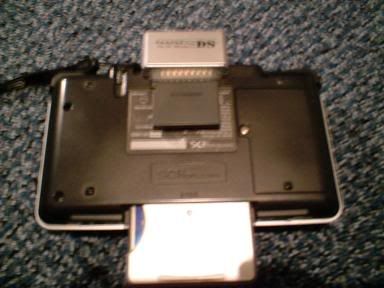 Nintendo DS with both Passme and Flash Cart attached, view from below.