Article by Wraggster
Views: 982
Date: Tuesday, June 20 - 2017






Free Sega Dreamcast Emulator for Xbox One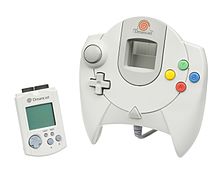 Developers are hard at work putting the finishing touches to what is tipped to be the most advanced emulator for Xbox One. According to reports, WinDCe10 will be a game changer for ardent fans who have gone into decline following Sega's premature exit from the gaming scene. The likes of Sonic Adventure, Street Fighter III: 3rd Strike and Phantasy Star Online are expected to display in super rich resolution, and perform at the speed of light, thanks to the emulator's turbo mode.


Free Gamecast Retro Gaming


If you think retro gaming on Xbox One is going to set you back in dollar-terms; think again. The custom software package will be unleashed on the public for free. Tapping into the vast and always exciting Gamecast library, containing more than 250 cross-theme games, will reputedly be easy...no rooting required. All you'll have to do is register a developer account, switch the console to developer mode and sideload the software. As there are no region restrictions, you'll be good to go. You will, however, be expected to source your own games. The news on the street is there'll be support for ISO files rather than CD-Rom.


What Else Can You Expect from the Sega Dreamcast Emulator for Xbox One?


The developers aren't saying much about the Dreamcast Sega Emulator apart from the fact it will support save/load state, video/input configuration and turbo mode. What we do know is you'll be able to enjoy vintage Dreamcast titles that are lag-free and brighter and bolder than ever before. With a request for donations posted on the website, it's arguably a good time to help fund a gaming experience guaranteed to evoke the enchanting and exciting dreams synonymous with the brand.


How to Find Dreamcast ISO Downloads


Dedicated retro gaming websites, such as Emuparadise and the ISO Zone, offer easy access to Dreamcast ISO files. Titles are listed alphabetically and according to downloads and user rating. You can download the titles you want and, in the not too distant future, play them in Sega Gamecast Emulator software for Xbox One. If you're wondering which titles you should be focussing on, we've hunted down the best Dreamcast games of all time. Here's a list of the top 10:




Soulcalibur


Crazy Taxi


Jet Grind Radio/Jet Set Radio


Marvel vs Capcom 2: New Age of Heroes


Virtua Tennis


Shenmue


Skies of Arcadia


Quake 3 Arena


Daytona USA 2001


Rez




All these awesome retro titles - and literally dozens more - are free to download right now.


An Enhanced Virtual Casino Experience


Besides conventional video games, the latest emulation trend is playing retro casino games. On this score, Dreamcast doesn't disappoint as there are two superb casino-themed video games you can shortly enjoy on Xbox One. Hoyle Casino and Caesars Palace 2000 - Millennium Gold Edition are both available as free ISO downloads, and both offer a seriously entertaining gambling experience. We take a brief look at these two popular Gamecast titles and why they should be on your play-list.


Hoyle Casino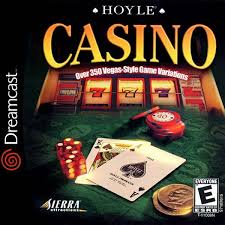 Hoyle Casino is a great single-player that emulates the live casino to a tee. You have the choice of dozens of different characters – or you can custom create your very own gambling persona – plus the full gamut of cross-genre casino games. You have the freedom to wander around the floor and wager virtual money on true blue classics, such as blackjack, roulette, baccarat and a host of poker variations. If machines are your thing, there are plenty of themed slot machines, coupled with video poker machines, to get the gambling juices flowing. You can compete in poker tournaments and even wager on the 'horses', if you so wish. And, if you're new to the casino, you have simultaneous access to the game rules, as well as tips and strategies, as you play each game. Hoyle Casino is fun, exciting and delivers a virtual feel of a B&M Las Vegas casino.


Caesars Palace 2000 Millennium Gold Edition


In the Runecraft developed Caesars Palace video game all the small detailing is crafted to theme. Cards, gambling chips and game rules are authentic to the world famous land-based Las Vegas casino. You'll start with a betting stake of $2 000 but if you blow the lot, there are virtual ATMs where you can re-build a bankroll in quick time. It's a single- and multi-player Caesars Palace licensed masterpiece that really does simulate the real deal. You can customise various settings, play all the popular casino games you'd expect to find at a live casino and track your performance. The Millennium Gold Edition features game tutorials and strategies designed to help you win.

Dreamcast casino games are great preparation for real money gambling on the online and mobile platforms. You can get to grips with game rules in real-time and pick up tips and strategies you can implement when you next play at an online casino. If you haven't yet experienced the freedom, fun and excitement of real money gambling on your PC or mobile device, we can strongly recommend you go now to an independent gambling guide to find an online casino that offers the best games, bonuses and payout rates.