Yanese Version 0.76 released
Posted by LyonHrt @ 03:01 PM CET |

Comments: 0 |

NES
yanese Yet Another NES Emulator, has released another version today of its emulator with the following changes:




APU: There was an error in APU generating IRQs that didn't let to play some roms like "Alien III". It was fixed and now Blargg's "Clock Jitter" test pass.
Memory Leaks: Fixed a seriuos bug that somethimes left memory leaks.
Error while quitting: Sometimes when the emu was closed the app crashed. It's fixed.
Improved some code.



Get the latest version from

http://www.yanese.com/

Citra progress, rollercoaster tycoon 3d video
Posted by LyonHrt @ 05:05 PM CET |

Comments: 1 |

Nintendo 3DS
New progress today from the citra team, in the form of a new video.

This time for the game rollercoaster tycoon 3D.


| | |
| --- | --- |
| | Ever wanted to play Rollercoaster Tycoon with harsh limits on the number of rollercoasters (3 per park!) and any other attractions? Rollercoaster Tycoon 3D actually runs fairly well on Citra, with only some minor zfighting issues on the OpenGL renderer. The game ran fast compared to other titles and this is only sped up by 4x from the actual speed it was running in game. |


source youtube

Also from twitter, some nice new shots of majoras mask running, from bunneis twitter page.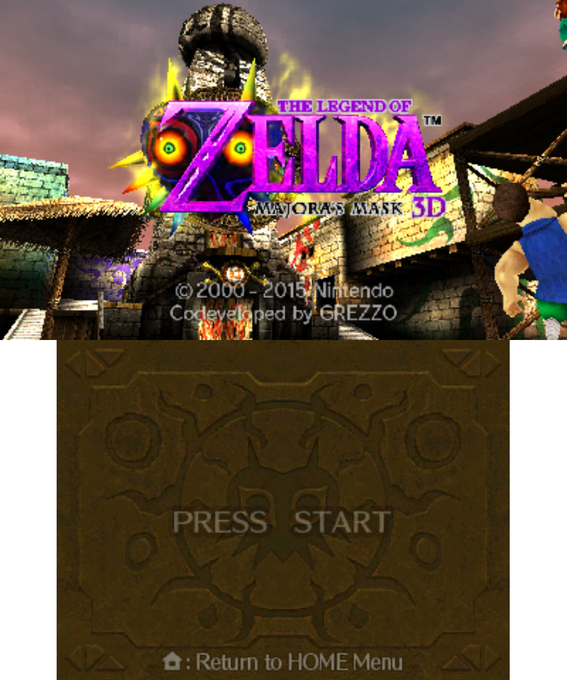 video in comments

Play! Android WIP
Posted by LyonHrt @ 04:52 PM CET |

Comments: 1 |

Playstation 2
Play!, the opensource playstation 2 emulator is now reaching a playable state, on some games on the android port of the emulator, although still speed issues, it shows big progress, though compatability is still a bit low, only a few games work, however you can download the weekly build of the emulator to test it.

Source

http://purei.org/

Video in comments.

3DS Citra emulator progress news
Posted by LyonHrt @ 01:40 PM CET |

Comments: 2 |

Nintendo 3DS
Ahh, the 3DS emulator citra continues to progress in leaps and bounds, with major progress happening in github almost daily, so it's not a supprise to see more games becoming playable, although still lacking sound.

One such game Super Monkey Ball 3D, recently showcased on their youtube channel today:




his is World 1 of Super Monkey Ball 3D played through in Citra. The music was lifted from the original Super Monkey Ball as Citra does not emulate 3DS sound yet.

Footage is accelerated to appear near full speed; this uses the software renderer and interpreter of Citra. Realtime, it was running between 1 FPS and 5 FPS on a Core i5 3570K. There seem to be a few minor emulation glitches, but the game seems playable overall!



Source here.

Video in comments.

UC-40 Portable Home Mini LED Projector Review
Posted by Wraggster @ 02:33 AM CET |

Comments: 1 |

Reviews


Today I have a review of something that ive been itching to review for years and as you can see from the title and the item above its a projector, first off lets have a looksy at the specs:

Specifications

Model: UC-40
Color: Black, White
Material: Plastic, Glass
Display Type: LCD
Native Resolution: 480 x 320
Brightness: 400 Lumens
Contrast Ratio: 300:1
Projection Distance: 1 - 3.8 m
Lens : F=125
Image Size: 20 - 120 inch
Power Supply: 12V
Lamp: LED
Interface: AV, VGA, USB, SD Card Slot, HDMI


The Review

The UC-40 400 Lumens Two Colors Portable Home Mini LED Projector is as you can see from the photo and video above a small and compact projector that is available from GearBest.com for an amazing $45 or in British money £30 or thereabouts.

Now obviously for that price your not going to get a top of the range all dancing Full HD Device, its just not possible for such a low priced projector.

So when reviewing this projector you have to take in to the fact that price is the reason your buying this.

Lets look at what options you have, a USB port, so any USB hard drive, flash drive etc can be connected to it and in this day and age most people are using USB for films and TV Shows so its a must have option. It also has an SD Card slot so again great for films photos etc.

On the same side as the USB and SD Card Slot you have a AV Port which with the cable included you can connect devices that use a Video, Left and Right Cable, ill discuss more in a mo.

On the other side of the projector you have the power port and an headphone socket, why you would bother using an headphone is beyond me but I suppose its a good thing to have.

On the back of the projector is a VGA Port and also HDMI, so pretty much any device should be able to be connected to the projector.

The Projector has a nice dust cap which is self explanatory and the focus can be altered to what you need via the lens on the front.

Finally the top of the projector has an on/off button and several other buttons to go through menus, but most of us would use the remote control included so no need to use them unless your batteries die oneday.

The projector itself weighs next to nothing so if your thinking of buying one then its good to know for shipping as its gonna be quite cheap.

So that's the boring stuff out the way, if you haven't then please watch the video above, the resolution of this projector is 480 x 320 so yes its low resolution, one thing you must do is either use a plain white wall to project onto or a projector screen or a White Blackout Blind and of course dim the lights or make the room darker so you can see the picture.

Don't expect HD Visuals from this projector, its important to remember that but if your someone who works in a business where your doing training and need a cheap and cheerful projector then this is great as a portable option for displaying text etc on a bigger screen instead of say a laptop screen.

I tried via the USB a movie, Captain America 2 to be precise and the onboard speaker was sufficient but of course wasn't quality, the film itself was a DVD version and was very watchable on the screen to which I projected but obviously wasn't HD, it was more like the quality of pre HD Televisions.

Where the Projector in my eyes was good for an option was for game consoles such as the Snes, N64 and Megadrive/ Original Xbox.

The resolution was much more suitable for old style gaming consoles, again at the price you aren't going to chuck your TV away but for the portable option its a very good option to have.

Verdict

So its Verdict time, taking this projector as it is, what your getting for $45 or 30 pounds in my money is a very cheap entry level projector that has good clear menus, you will need a dark room and deffo a White Wall/Projector Screen or say a White Black Out Blind, on anything other than them it wont show up effectively. The picture you will see is not HD think old style pre HD television and that's the sort of picture you will see, I got about a 40Inch screen with the projector and where I thought it excelled was the old game consoles such as Snes etc, the built in sound was ok but your getting what you pay for, this is excellent if your giving slide shows or using it for displaying text.

So if I was going to give this a score out of 10 I would have to give it a high 9 out of 10, the price is outstandingly cheap, I would have thought this would be a £100 minimum so amazing for what it is, one word about Gearbest, the shipping was very good, with tracking and good communication and they even asked if I wanted a different value which helps with avoiding those nasty additional charges, so a bonus there.

Check out the UC-40 400 Lumens Two Colors Portable Home Mini LED Projector here --> Here

rpcs3 - The guided fate paradox update
Posted by LyonHrt @ 02:42 AM CET |

Comments: 1 |

PS3
Some interesting stuff from the rpcs3 camp.
A intro from The guided fate paradox.


| | |
| --- | --- |
| | Well, we have a long way to go yet but the below intro is proof that small steps are taken towards the main goal, emulation of playstation 3 games. Check out the game's intro at 50 fps and enjoy! |


Source.

Video in comments.
Wednesday, April 01, 2015

Play website update
Posted by LyonHrt @ 01:39 PM CET |

Comments: 0 |

Playstation 2
The play website, the playstation 2 emulator for win32, OSX and Android. Has updated after 8 months of inactivity with new addition of weekly builds.




Hello!

Development of the emulator is still going forward and in order to make the latest additions available to everyone, weekly builds will now be available in that space:
http://purei.org/downloads/play/weekly/

Only Windows builds are available at the moment, but OSX and Android builds will follow soon.

Don't hesitate to report any issues on Play!'s GitHub page.

Enjoy!



source: http://purei.org/.

Citra now has opengl renderer.
Posted by LyonHrt @ 09:54 PM CET |

Comments: 7 |

Nintendo 3DS
Citra the open source 3DS emulator has now reached interesting progress with the addition of having an opengl renderer.
And has posted a new video or Orcarina of time 3D running near full speed on citra.




This footage has not been sped up; it's actually running around, or even faster than, full speed most of the time! There are a lot of OpenGL specific bugs, but they'll be worked out in time. Credit to the hardware renderer goes to https://github.com/tfarley

In it's current state the OpenGL renderer isn't currently planned to be merged into master, but it goes to show how much of a speedup there will be when one is finished.



source : youtube.

Video in comments.

HDNes
Posted by LyonHrt @ 12:29 AM CET |

Comments: 3 |

NES
A new build of HDNes has been released. The nes emulator that allows replacement of tiles up to 4x the resolution.





24-2-2015
1. Updated to SDL2, input settings are incompatible with previous version so please configure input again
2. Fixed some clicking noise in the triangle channel
3. Fixed an overflow bug when filling sound buffer



source nesdev.com


Download here.
Friday, February 27, 2015

Citra Virtual Console Showcase
Posted by LyonHrt @ 11:38 AM CET |

Comments: 1 |

Nintendo 3DS
The citra team have posted a new video showing virtual console games being played on citra the open source 3DS emulator.


| | |
| --- | --- |
| | Did you know that Citra could boot 3DS Virtual Console titles? Neither did we! After figuring it out, we had to get some footage. Unlike previous videos the footage here is not accelerating it, you're seeing it as it was played. |


View the video here

PPSSPP v1.0.1 released
Posted by LyonHrt @ 12:27 AM CET |

Comments: 0 |

PSP
A new release of ppsspp is out, mainly a bug fix for all the issues with 1.0



1.0 shipped with broken scrolling in the savestate list, that and a few other small bugs are now fixed in 1.0.1.

Bugfixes like the save state scroll issue, cosmetic issues like overscroll
Some cheat code bugfixes
Adler32 and Mersenne Twister modules added (fixes some obscure games)
Fix for Jak & Daxter slowdown
Graphics hack for Phantasy Star Portable 2 for Direct3D9
Fix compatibility with some PowerVR devices broken since v0.9.5-959-g4998044]



Download

here
source : http://www.ppsspp.org
Saturday, February 14, 2015
Project Ukulele
Posted by NES_player4LIFE @ 04:13 AM CET |

Comments: 1 |

General

Source

Six programers from Rare are joining together in hopes of creating a game of their own.

"Join us on our epic quest - Dream of a fun filled future of mega-awesome games! As we get back to our roots - creating unforgettable fun, unforgettable characters and unforgettable experiences, all sprinkled with a hint of magic dust from a golden age of gaming! Subscribe to receive the latest news and updates and opportunities to help shape our games!"

Read more over at Playtonic Games
Saturday, February 07, 2015
Sunday, February 01, 2015

Citra progress
Posted by LyonHrt @ 10:51 PM CET |

Comments: 4 |

Nintendo 3DS
Citra the Nintendo 3DS emulator has made alot of progress lately, and has posted a video of it playing Cave story in game on youtube.



With tons of changes over the past month, Citra is now booting several games! While it's still slow (Citra is running a software renderer and CPU interpreter) the game appears to be fully playable and even completable! Feel free to check out our official website at http://citra-emu.org/

Citra currently does not attempt to emulate sound, so music has been added to the video.


See the vid here.

PPSSPP v1.0
Posted by LyonHrt @ 10:00 PM CET |

Comments: 1 |

PSP
Finally, 1.0 is out, with a ton of new improvements! Note that it can take a while for it to become available in the Play store, depending on your location and Google's datacenters.




Many, many bug fixes in JIT and elsewhere, improving compatibility
Proper fix for Zenfone and related devices
Direct3D 9 supported as a rendering backend on Windows, helps on old GPUs and can be faster than OpenGL in many cases
You can now create specific configs per game
FPU rounding modes much better supported, fixes the Peace Walker boss that was undefeatable. NOTE: This breaks saves in Gods Eater - you must turn off the better rounding, load your save game, turn it on and save.
The JIT now uses SSE on x86, improving speed considerably. This does not affect ARM devices, that's for the next version or two.
Improved audio output code on both Windows and Android, reducing audio latency on Windows and on some Android systems
FFMPEG upgraded, fixed some music hangs ("GHA phase shifts")
Some Ad Hoc improvements, coldbird.net is now default adhoc server. Ad Hoc still unfinished and hard to use.
Graphics fixes: Bezier/spline drawing fixes, vertex position fixes, DanganRonpa on Adreno fixed, flat shading fixed, vertex cache improved, some PowerVR blockiness issues fixed, screen scaling filter added, Google Cardboard support
Simulate UMD speed better, fixing hangs in several games
More Atrac3 fixes, fixing hangs
Somewhat better disk full handling
Fixes to dynamic unloading of code, fixing problems in GEB and TRM 2/3
Updated to SDL2 where applicable (Linux, Mac)
Some new features, like analog/dpad-swap hotkey, graphics hack for Phantasy Star, show last bit of debug log in dev tools, etc
No more need for MSVCRT DLLs on Windows



For all ports goto http://www.ppsspp.org/
Wednesday, January 28, 2015

ePSXe 1.9.25 for windows and linux have been released.
Posted by LyonHrt @ 07:59 PM CET |

Comments: 0 |

Playstation
A new release of the Playstation emulator ePSXe has been released.



The changes are:
- Added HLE bios support (an official PS1 is recommend yet). From this version ePSXe can run games without an official PS1 bios. Compatibility is lower and memcards support limited.
VERY IMPORTANT: Savestates done with a official PS1 bios are NOT compatible with savestates done with ePSXe HLE bios (Besides it uses a different namespace).
- Fixed multi-bin format in Windows version (redump format). Now it supports the games saved in multiple bins files + cue file directly.
- Better SBI subchannel support (for example in Medievil) and fixed SBI in games with ECM format. Added SBI support in MDS/MDF format.
- Added support to save memcards by game. Enabling this option it will create 2 memcards by everygame in memcards/games/ folder, using the serial of the game. In multidisc games, it will share the same memcards by all of discs
- Fixes to the CD-Rom decoder and the core which made almost 20 more games playable or working better like. For example this fixed: Arcade Party Pak: Rampage now works, Crash Bash: Pause menu now works, Final Fantasy V, Junclassic C.C. & Rope club, Kamen Rider v3, Minakatakudou Toujyou, NHL Face Off 2001, Nishijin Pachinko Tengoku Vol.3, Omizu no Hanamichi, Sentient (-i), Simple 1500 Series Vol.006 - The Hanafuda [Rerelease], Standby Say You, Tombi, Tombi 2, Twins Story - Kimi ni Tsutaetakute, Vanark: Pause menu now works, Worms Armageddon, Yuukyuu no Eden - The Eternal Eden, Yeh Yeh Tennis
- New experimental dmachaincore that maybe can fix some graphic glitches in some games like Tomb Raider Chronicles or Metal Gear Solid. Usage execute epsxe.exe -dmachaincore


For more news and downloads go to the epsxe site here, and discuss on our forums

here.
Saturday, January 17, 2015
Wednesday, January 07, 2015

Raine 0.64.2
Posted by LyonHrt @ 06:34 PM CET |

Comments: 5 |

Arcade
Raine has been updated again with more bug fix's




A small release to finish with all the bug fixes :
- the return key didn't work anymore in the game selection dialog, fixed and commented, it won't happen again.
- the blend options dialog is better and has an immediate effect, no need to reset/reload the game anymore.
- prevent the console from growing all the time once it has its scrollbar !

that should be enough bug fixes for quite a while!



Source: http://rainemu.swishparty.co.uk/

File Releases
Files in this archive are upscaled by CCTEX thay may be used within your fa ...
No Description in database.
No Description in database.
No Description in database.
No Description in database.


Latest Forum Posts
Last Reply: Cipherscript
Replies: 84
Last Reply: azoreseuropa
Replies: 0
Last Reply: Agozer
Replies: 7
Last Reply: CCTEX
Replies: 2
Last Reply: CCTEX
Replies: 39


Latest Reviews
Created by WhiteX
Created by WhiteX
Created by WhiteX
Created by WhiteX
Created by WhiteX


Support Guides
Created by Martin
Created by Martin
Created by WhiteX
Created by Dark Watcher
Created by Dark Watcher


Our Affiliates