F-Zero X Climax mod by Brod
Posted by Martin @ 01:34 PM CET |
Comments: 4 |
Nintendo 64
Brod has released his F-Zero X Climax mod in this thread at EmuTalk. Head over there and give him some feedback. Here are some notes on the release:




So all you need is the " F-ZERO X (U) [!].z64 " or the "F-ZERO X (J) [!].z64 rom", an emulator ( pj 64 1.6 is fine ) or a backupdevice and a n64.

a) Double click on "Lunar IPS.exe"
b) Click "Apply IPS Patch" and select the patch file "F-Zero X Climax (U.S.) [!]. ips" or F-Zero X Climax (J) [!]. fps.
c) Then select the rom "Climax F-Zero X (U) [!]. z64" or F-Zero X Climax (J) [!]. z64
Note: You must set the file type to "Most common ROM Files" to "all files"
d) You have the patched rom;-)

Download here
WinUAE 2.6.1
Posted by winter_mute @ 10:07 AM CET |
Comments: 0 |
Amiga
WinUAE is a desinged for Windows program, which emulates the hardware of the Commodore Amiga range of computers. It emulates most of its functions: Original Chip Set (OCS), Enhanced Chip Set (ECS) and Advanced Graphics Architecture (AGA), Motorola 68000/010/020/040 CPU, optionally a 68881 FPU, 2 MB Chip RAM and 8 MB Fast RAM, or 8 MB Chip RAM without Fast RAM. 64 MB Zorro III Fast RAM, independent of Chip RAM setting (68020+ only). 1 MB Slow RAM, for compatibility, Picasso 96 graphics with 8 MB of memory, Serial port, and Simple parallel port is only sufficient for printing. Networking via bsdsocket.library. WinUAE has reasonable compatibility for most software but, just like a "real" Amiga, for some old games it requires careful configuration in order to match the originally-supported hardware.




Here's changelog:



2.6.0 bugs fixed:

- OFS formatted partition hardfile didn't mount.
- Some AGA demos had horizontally duplicated graphics.
- Direct3D hq2x shader filter did nothing.

Other bugs fixed:

- Reset didn't fully reinitialize SCSI emulation.
- A3000 SCSI emulation compatibility improved, original A3000 1.4 ROM
driver hung during writing to the disk.

New features:

- Input panel Invert option added (press becomes release and vice versa,
joystick and mouse movement is inverted)
- FPU unimplemented instruction emulation can be optionally disabled,
emulates real 68040/68060 CPU behavior.
- >2M Chip RAM is now merged with original Chip RAM pool.



Check out Projects website for further information and files.
PPSSPP 0.8.1
Posted by winter_mute @ 09:39 AM CET |
Comments: 0 |
PSP
PPSSPP can run your PSP games on your PC in full HD resolution, and play them on Android too. It can even upscale textures that would otherwise be too blurry as they were made for the small screen of the original PSP.




Here's release info for latest 0.8/0.8.1 release:



0.8.1 is pretty much just a crash fix release, fixing a couple of possible crashes around downloading the Atrac3+ plugin.

As for v0.8, it brings the following new features:

+ Full video and audio playback in most games (audio requires an optional plugin)
+ Huge increases in compatibility! Final Fantasy: Crisis Core is fully playable on fast devices, for example.
+ Lots of little things like easy screenshot taking, the beginnings of a cheat feature, etc

Thanks to all the contributors making this possible! I want to call out unknownbrackets and oioitff for outstanding additions.



Visit Official homepage for for further information and latest build of emulator
SSF 0.12 beta R4
Posted by winter_mute @ 09:24 AM CET |
Comments: 0 |
Saturn
New version of SEGA Saturn emulator for Windows has been released.




Changelog:



- corrected digital signal processing (DSP).
- fixed VDP1 drawing process.
- fixed vertical scroll cell processing.
- fixed bitmap processing of surface of revolution.
- fixed line color processing of the surface of revolution.
- fixed window treatment.
- fixed back screen processing.
- modified the BIOS emulation process.
- changed save state version data .
- add option to specify the number (max 3) of threads VDP1 drawing.
- add option to for separate thread the DSP
- removed the multi-thread of VDP2 drawing



Visit Official homepage for latest version of emulator
DEmul 0.58 WIP
Posted by winter_mute @ 11:54 PM CET |
Comments: 0 |
Dreamcast
DEmul is SEGA multi-system emulator, originally developed with Sega Dreamcast in mind. Currently, in the develop process emulator supports also: Sega Model 3, Sega Hikaru, Sega Saturn, and arcades based on the DC: Naomi, Naomi2, and Atomiswave.




Here's changelog for latest version:



- GAELCO: new system added with two games supported: Smashing Drive and ATV Track
- HIKARU: new system support added, a lot more of work needed
- AWAVE: Sega Bass Fishing Challenge romset added
- AWAVE: use MAME's NGBC rom, enable BBA
- CORE: FPU opcodes timing fix ("Dead Or Alive 2" slowdown fix)
- CORE: MMU sh4 fix
- CORE: addc, subc opcodes for SH2/SH3/SH4 fix
- CORE: dreamcast various fixes
- CORE: fcmpeq NAND case fix
- CORE: ftrc NaNd round fix
- CORE: ftrc int/rec opcode fix
- CORE: heap corruption fix
- CORE: internal DMAC support
- CORE: invalidate code SH4 fix
- CORE: trapa SH2 fix
- DC: a lot of game-specific fixes, now more games are playable or glitch-free
- DX11: bump mapping added
- DX11: order independent transparency added
- DX11: render to texture full rewrite
- DX11: scaling added
- DX11: shadow volume full refactor
- DX11: translucent modifier inplemented
- DX11: two volume modifier implemented
- GDROM: gdrom threading disabled
- GPU: DX10/DX11 support for Hardware and Software renders (can be played virtually on any GPU card, but obviously very slow)
- GPU: much correct volumes support
- GPU: workaround for ATI bugs
- NAOMI2: new model cache system
- NAOMI2: reflect fix
- NAOMI2: render to texture fix
- NAOMI2: various improvements
- NAOMI: Crackin DJ controls fix
- NAOMI: Gun Spike auto-coin fix
- NAOMI: Ninja Assault Export (NJA4verA) added
- NAOMI: Ninja Assault light gun fix
- NAOMI: add 2 new USA bioses
- NAOMI: new romsets added: initdv3j with key, Star Horse, Shakatto Tambourine 2001 Spring, Ninja Assault new rev, crackndj2, gunsur2 alt rev, marstv, Radirgy new rev, etc...
- NET: BBA network support (TAP driver / OpenVPN needed, modem isn't supported yet)
- NET: sync flash/eeprom/etc
- PAD: dead zones, dc triggers fix
- PAD: full xinput support
- VMS: fixed parsing crash on some VMS files
- VMS: various fixes



Visit official homepage for further information, latest files and compatibility list.
Project64k Stable Version
Posted by winter_mute @ 05:15 PM CET |
Comments: 0 |
Nintendo 64
Project64k is Project64 source code compiled with some bugfixes, and netplay support added through Kaillera.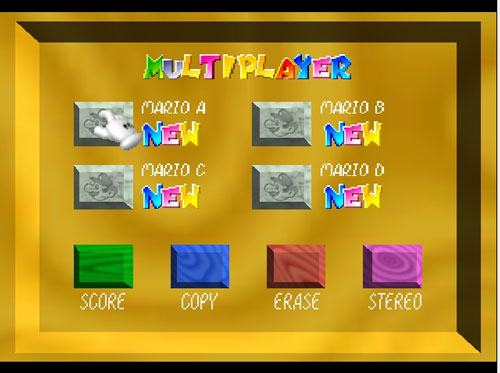 Here's release info:
| | |
| --- | --- |
| | Now the emulator is separate from other Project 64k 0.13 versions this should stop (Some) of the lag and or desyncs. I suggest using MUPEN64K if you want to play anything besides Super Smash Brothers and Mario Kart 64. I've also re-added the CTRL-C shortcut, as well as fixing the full screen issue, after having open and closed your cheats. Everyone use this emulator, if people are on 0.13 you will not be able to play with them. |

Check out projects blog for further information and files.
FPse for Android 0.11.110
Posted by winter_mute @ 05:12 PM CET |
Comments: 0 |
Playstation
FPse for Android is a program designed to run PlayStation One games on devices running Android Operating System 2.1 to 4.x and up.
FPse For Android contains many features included : Real-time save/load state, Force Feedback emulation (vibration) and True overlay pad widgets that emulate Digital Pads as well as Analog Pads.




Here's changelog for latest builds:



FPse 0.11.110:
- Fixed external SDcard recognition on somes devices..
FPse 0.11.109:
- Fixed Audio engine, works far better especially on old devices...
- Fixed possible hang/crash at scanning storage
- Fixed Ipega Directional Cross emulation (set the Pad in Joystick mode and assign all buttons except Analog sticks and Directional Cross
- Fixed a problem of Detection of External Sdcard on somes device like Iconia
** If after updating FPse doesn't start, just clear datas of FPse application**.


Visit Google Play app page for further information and latest version of emulator.
PCSX2 SVN r5702
Posted by winter_mute @ 05:10 PM CET |
Comments: 0 |
Playstation 2
PCSX2 is a PlayStation 2 emulator for Windows and Linux. Project attempts to allow PS2 code to be executed on your computer, thus meaning you can put a PS2 DVD or CD into your computers drive, and boot it up!




Here's the changelog from 5 latest SVN builds:



+ gsdx ogl: GLes
* use gles header file, disable opengl code (mainly GLX, ARB_sso, geometry shader)
* Define properly the function pointer, GLES use basic linking whereas GL must get the symbol dynamically
* cmake: properly search and set libglesv2.so
* don't use dual source blending => HW renderer work (only miss unimportant FBA)
* uniform was wrongly set before the activation of the program (free driver only)
* Always use only 1 drawbuffer. Easier besides previous setup was wrong for convert:ps_main1
* add the cmake option GLES_API. Note library (libgles) are hardcoded for the moment
* Disable opengl check
* Disable gl_GetDebugMessageLogARB not supported!
* Emulate gl_DrawElementsBaseVertex, add manually the index offset (surely slow but work)
* Fix hundred of shader error (no implicit cast of integer to float...)
Unfortunately GLES doesn't support dual blending so no blend in hardware renderer. Otherwise it is fine
gsdx ogl:
* replace vertex interface with block interface. It avoid to depends on the ARB_sso extension.
* disable geometry shader on Nvidia & Linux. Slower but better than a black screen !
* default logz to 1, avoid some glitches.
gsdx:
* redo glsl2h.pl script to generate only one big glsl headers.
* fix gcc warning in GSVector.h
* fix memory leak of GSDeviceOGL.m_shader
* clean shader compilation function => split generation header & drop malloc stuff
* split shader/program/pipeline object management into a separate class
* remove the possibility to compile shader from file. Some people loads older shaders...
cmake:
* only rebuild shader when asked by the use. Avoid perl dependency to build pcsx2


Visit official homepage for further information and grab the latest build from automated SVN repository.

File Releases
No Description in database.
No Description in database.
No Description in database.
No Description in database.
No Description in database.


Latest Forum Posts
Last Reply: winter_mute
Replies: 0
Last Reply: m1t0s1s
Replies: 506
Last Reply: m1t0s1s
Replies: 0
Last Reply: Robbbert
Replies: 0
Last Reply: samll
Replies: 2


Latest Reviews
Created by WhiteX
Created by WhiteX
Created by WhiteX
Created by WhiteX
Created by WhiteX


Support Guides
Created by Martin
Created by Martin
Created by WhiteX
Created by Dark Watcher
Created by Dark Watcher


Our Affiliates